COSTA MESA AC REPAIR AND AC REPLACEMENT
Have you "flipped the switch" on the AC and got that nauseous feeling after realizing the system is down?  Guaranteed Quality Heating and Air is now Serving, Costa Mesa, Fountain Valley, Irvine and all of Orange County providing the best service, repair and replacement at the best prices. So if you've got that "I need someone to Fix my AC in Costa Mesa now" feeling Call us now at 800-243-8108
Are you fearing the next heat wave? Do you need someone to "Fix my AC in Orange County?"  GQ Heating and Air an Award Winning Goodman Amana Dealer providing "Fix My AC" solutions in Orange County 800-243-8108
Recognizing the signs of a water heater problem could make the difference between saving and losing money!
There are few things worse than jumping into the shower on a cold winter morning and getting drenched with freezing cold water! Water heater problems are more common than you might think, and if you're not sure whether you're experiencing one or not, here are some signs.
1.    Temperature Fluctuation
If your water isn't hot or cold enough, then you've got a problem on your hands. Check the thermostat on your unit; it might need adjusting. The ideal hot water temperature is between 120 and 140 degrees.
2.    No Hot Water
If you're not getting any hot water at all, you could have a broken heating element or, if your unit is powered by natural gas, a broken gas thermocouple. These will need to be replaced to get your hot water flowing again.
3.    Noise Problems
Banging, creaking, knocking or whining could all be signs of a build-up of sediment in your tank. Flushing the tank will correct the problem. However, another cause of noise could be the heating element burning out, in which case it's time to replace it.
4.    Leakage
If you notice water leaking from your hot water heater, or standing water around the unit, you need to call a professional straight away. Otherwise, it could result in flooding or significant water damage to your home.
5.    Strange Smelling or Tasting Water
If your water has a metallic taste to it, or consistently smells funny, this could be a sign that your water heater is close to breaking down.
Keep in mind that most residential water heaters will last from 10 to 15 years at most, and after that you'll probably have to replace it. Talk to a certified heating contractor who can advise you about energy efficient water heaters that save both money and energy.
There's no simple way to tell you how much you should spend on a furnace unit, until there is an evaluation of your specific situation, including where you live, the size of your home, and your financial resources. That's why it's best to talk to a local contractor before you make any decisions. The best thing we can do for you is to put you in touch with a trusted professional, who can field any questions you have about your home heating system. Before you begin to talk to a professional, though, here are some things to consider and talk about with your contractor.
The Wide Range of Furnace Prices
Furnace prices are incredibly variable. You can literally pay just a few hundred dollars for a furnace or more than a couple thousand dollars. It all depends on how much money you have to spend and what your situation and needs are. If you see a furnace listed for $500, there's probably a good reason (although not so good for your home) it's that cheap. On the other hand, don't get sucked into automatically buying the most expensive furnace you can find just because you can afford it. Spending an extra thousand dollars on a furnace that's only going to reduce your energy bill by two dollars each month isn't worth it, regardless of your financial situation.
Furnace prices depend on a lot more than just energy-efficiency, too. Heating capacity can operate somewhat independently of energy-efficiency. To heat a larger home in a cold climate, you need a high-capacity furnace (measured in BTU output) more than you need a high-efficiency furnace. You can have a low utility bill every month, but you probably won't care about saving a little extra money if it means you're uncomfortably cold in the winter.
High-Efficiency Furnaces v. Low-Efficiency Furnaces
Perhaps the most common question homeowners have is whether to spend a little extra money for a high-efficiency furnace. Unfortunately, there's no easy answer here, either. There's no way to predict just how fast fuel prices are going to rise. The exact number of years you plan on living in your home can affect how much money you're going to save in the long run. You may be able to get a tax credit for installing a high-efficiency unit. On the other hand, not only do you save money by buying a low-efficiency furnace, but you can, in theory, invest that money in some other area of your home, such as replacement windows or an insulation upgrade, and federal tax credits are capped. So you can get a break from the federal government no matter which route you take, but you can't do everything at once and expect an enormous refund for the upcoming tax year.
Premium Furnaces v. Alternative Home Heating
If you think you want or need a high-capacity, energy-efficient furnace, consider whether you should start with purchasing a new furnace in the first place. Instead of spending every last penny on the most expensive furnace you can find, look into installing hydronic heating with your furnace, installing new insulation and replacement windows, or maybe even a geothermal heat pump. Furnaces are just one part of your home heating system and, even if it needs to be replaced, putting your money into more areas of your home than just a furnace can return some amazing results on the overall comfort level of your home.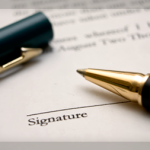 AS THE TITLE IMPLIES, I AM GOING TO BE SPEAKING PRIMARILY TO BUSINESS OWNERS AND PROPERTY MANAGERS IN THIS ENTRY. PERIODIC MAINTENANCE CONTRACTS, WHEN PROPERLY PERFORMED, CAN SAVE AN IMPRESSIVE AMOUNT OF MONEY AND AGGRAVATION.
A good maintenance on your heating and air conditioning equipment can be compared to what a regularly scheduled physical examination provides for your personal wellbeing. Both deal with complex and important systems that go unnoticed until they are not functioning properly, usually creating unwanted crises. Symptoms indicating the early stages of more serious problems, if found and diagnosed properly, can lead to timely corrective action and early resolution.
Any time heating or air conditioning fails on a business or income producing property, it is usually a much more serious situation than a similar failure at your residence. At home you can always open windows, bundle up kids, or add or remove more blankets at bedtime; at your business it will most likely cost you extra money, or worse—loss of customers, unhappy tenants or employees, potential damage to temperature-sensitive electronic equipment, and, in some extreme cases, lawsuits or regulatory penalties due to air quality issues.
Along with providing a great value, preventive maintenances are not expensive: for example, many of our small business customers with one or two HVAC systems pay under $100 per quarterly maintenance, including replacement of high quality pleated filters. When evaluating a maintenance quote, make sure it spells out clearly what you will be getting for your money. Some "maintenances" are little more than a glorified filter change, with little attention to the general health of your equipment. The whole point in having a maintenance contract is minimizing expensive surprises, so a technician needs to have a comprehensive knowledge of the equipment he is looking at, and take enough time to actually assess the overall health of the system. We strive for that level of excellence in our company at all times.
All the data we have gathered over our years of operation point to the same fact: HVAC maintenance contracts make sound business sense!