Heat pumps are a very popular option for many Southern California residents due to the fact that they use all electricity, no gas at all. Converting to a heat pump system is quite easy too! GQ Heating and Air can provide service, repairs, or replacement/installation options for heat pumps. We're so good with heat pumps systems that we're a certified dealer for Amana and Goodman systems. To learn more, give us a call and we can get you taken care of.
What Are Heat Pumps?
Heat pumps are one of the most efficient systems for heating and cooling. In the photos below, you have a better idea how they work.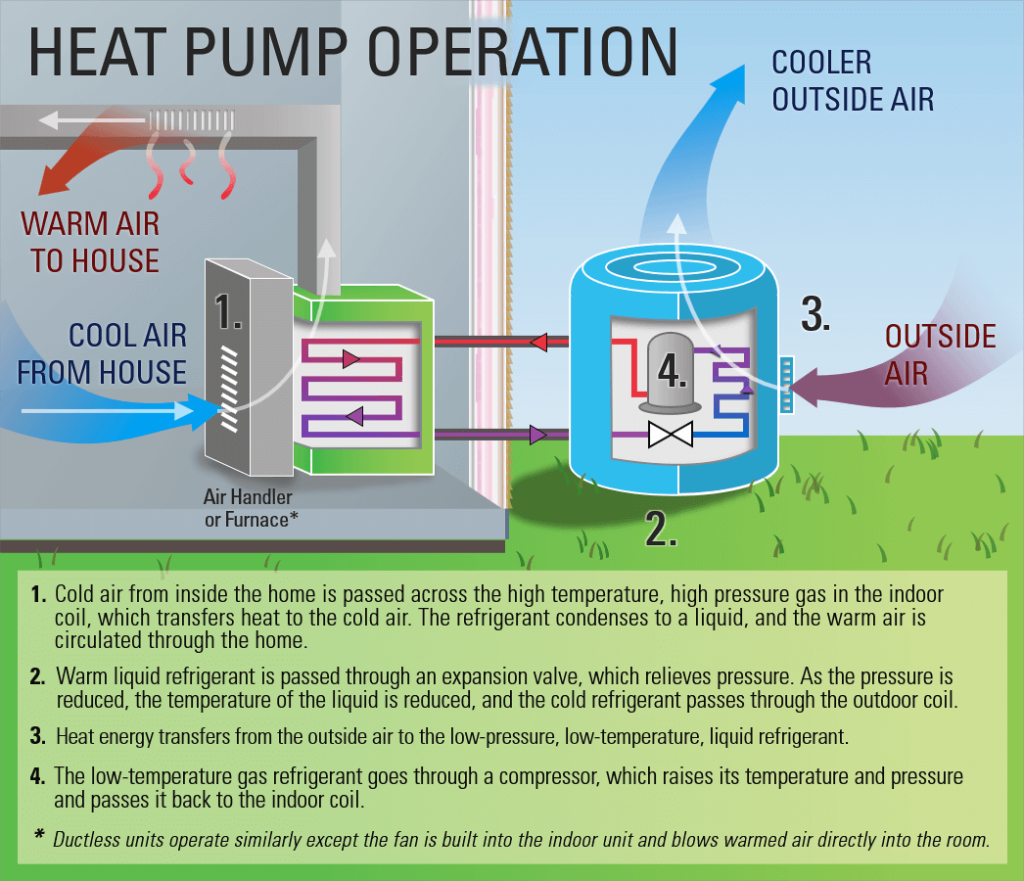 Common Heat Pump Repairs
Just like a more traditional central system, heat pumps are susceptible to damage and wear too. Listed below are some of the same issues you can run into just like with traditional systems:
Not enough cooling or heating – Very much the most common service call we get. Something as simple as a filter change can make a big difference to this issue.
Noises – Hear some rattling? Hissing and squealing? Maybe a bang noise? All very common, but you should still give us a call to check it out.
No heating or cooling – Probably the second most common issue with a central system. Generally, it's a refrigerant issue or a busted compressor. In any case, if this is happening for you, give us a call.
Heat Pump Installation
Installing a heat pump system is very similar to installing a gas powered system. The process takes essentially just as long. Requires almost all the same components and looks exactly like a traditional system, but it's electric! If you're interested in replacing your old gas system or current heat pump system, you've come to the right place. We can send out one of our Advisors to your home to go over all the benefits of installing a heat pump to your home. Give us a call and we'll get you taken care of.
You can call, text, email, or message us if you have any additional questions. We can schedule an appointment ASAP!