Not many people know that when you use your air conditioner, you're actually using your furnace or forced air unit at the same time. Essentially using your furnace all year round. To us, your furnace is the most important component of your HVAC equipment due to it doing double duty all year long. You want to make sure that your heater is serviced at least once a year with routine filter changes too.
How does your heater work?
Your furnace is pivotal for heating and cooling your home. Below is a graphic that should help you understand how a furnace works.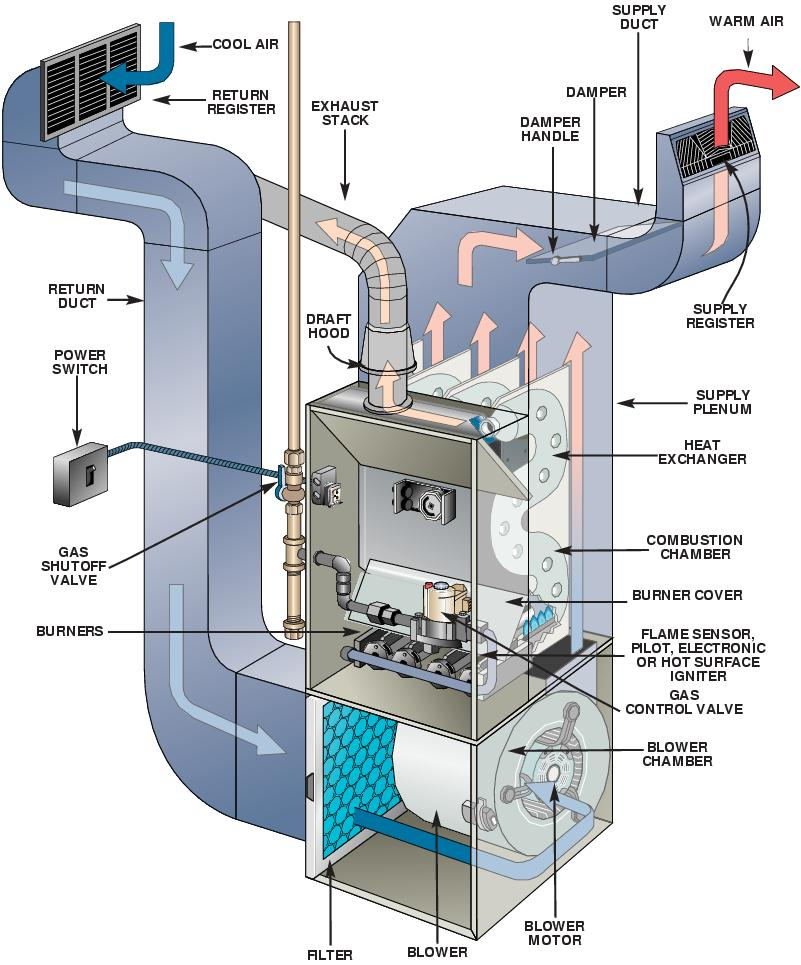 You can call, text, email, or message us if you have any additional questions. We can schedule an appointment ASAP!